Pre-Operative LASIK Surgery Instructions
Hudson Valley Pre-operative LASIK Instructions
---
Jan 6, 2015 @ 10:16 AM — by Richard Gordon
Tagged with:
Lasik
|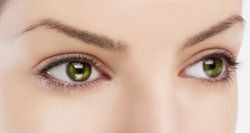 At Palisades Laser Eye Center, we proudly serve the greater Hudson Valley by offering state-of-the-art LASIK surgery and advanced laser vision correction treatments. What surprises many patients is that pre-operative instructions are just as crucial to the success of surgery as the surgeon's skill and the post-operative period. With that in mind, let's consider some rudimentary pre-op instructions for LASIK.
Why Pre-operative Instructions Are Important
Pre-op instructions prepare the patient for the procedure ahead and also create ideal conditions for healing and recovery. You are less less likely to experience complications and more likely to reduce the severity of side effects if you follow your post-op instructions closely. In many ways, following your pre-op instructions to the letter makes the post-surgical recovery better overall.
Stop Wearing Your Contact Lenses Weeks Before LASIK Surgery
If you wear contact lenses, they subtly change the overall shape of your corneas. Since LASIK surgery involves the reshaping of the corneas, it's important that the shape of your corneas be as natural as possible before you undergo the procedure.
LASIK surgeons will ask patients to stop wearing their contacts up to a month before surgery depending on the kinds of contacts that are being worn. As a general rule, hard contacts will require more time off than soft contacts simply given the way they affect the corneal shape.
Do Not Use Tobacco Products or Consume Alcoholic Beverages
Tobacco products make infections more likely and impede the healing process. Patients should avoid tobacco products for a few weeks before the LASIK procedure. Alcohol can similarly have a negative effect on your body's ability to heal, so it's important to abstain from alcoholic beverages for a few weeks before undergoing LASIK.
Fill Your Prescriptions Ahead of Time
At least a week before surgery, it's a good idea to fill any prescriptions and purchase recommended pain relievers. This makes sure you have the things you need and avoids any rushing at the last minute or as you recover.
Run Errands In the Days Before Your Surgery
In addition to filling prescriptions, it's always a good idea to spend the days leading into surgery running errands and cleaning around the house. Buying groceries, doing laundry, and other basics allow you to focus on healing after surgery.
Arrange for Transportation and Company from a Loved One
After LASIK, you will be in no state to operative a vehicle or travel alone. For safety's sake, have a friend or family member available to drive/escort you to the practice and back.
Having the same friend/family member or another friend/family member present in the first days after LASIK is also a good idea. He or she can help with tasks around the home and provide the emotional support and reassurance you may need as you recover.
What to Do the Day of LASIK Surgery
On the day of your LASIK procedure, be sure to wear loose and comfortable clothing to the practice. Do not wear any jewelry, cologne, or unnecessary accessories, and be sure to avoid using makeup and lotions around the face. Ultimately, you want to be in as relaxed a state as possible going into the surgical suite.
Schedule a Consultation at Palisades Laser Eye Center
To learn more about LASIK and how it may be the best possible option for enhancing your eyesight, be sure to contact our laser eye surgery center today. The entire team at Palisades Laser Eye Center looks forward to your visit and helping you see clearly without the aid of glasses or contact lenses.